Welcome, Visitors!
Church people are "weird",  aren't they?  I won't fit in, will I? Isn't this whole church thing just about a bunch of rules?  These are all great questions.  And they are the same kind of questions we found ourselves asking in the past. In fact, these are some of the questions that lead us to start Hope Springs Community Church in the first place. We want everyone feel welcomed at HSC, and we go to great lengths to make sure that happens.  But, don't take our word for it – come experience it for yourself.
Above all, YOU are important to us.  We believe that everyone's life is better when they invite Jesus Christ into it.  We have seen the transforming power of a relationship with Him, and we want that for you.
What Can I Expect?
We want to make your experience at HSC as comfortable as possible.  Coffee's on us (really), and you'll find everyone friendly and welcoming.  Dress is casual, and the atmosphere is lively.  We want to make HSC feel just like coming home to great family and friends. We welcome your questions, and we strive to create an atmosphere that makes it easy for you to explore your faith.
Our worship services feature contemporary music and relevant bible teaching.
What About My Children?
Due to COVID-19 restrictions, we are NOT currently offering children's church or toddler care during our services.  Children are welcomed and invited to join us and sit with their parents during the service.  We'll have activity packs available if you'd like one.
At HSC, we believe that children are a precious gift from God.  We currently have children's classes available during our worship service for children ages one year through fifth grade. Your children will learn about the love of God, and the importance of a relationship with Jesus Christ.
Our children's ministry volunteers strive to make your children's church experience memorable.  So, sit back, relax, and enjoy your time in worship as your children learn about the amazing God we serve.
Our Current Message
The Gospel Truth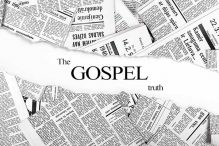 March 7 - 28, 2021
What does it REALLY mean when Jesus says, "I Am?"  Who is He, and why is it important for us to know Him?  Can who we are really be affected by who He is? In this series, we'll dig into the question, "Who is I Am?"
[read more]
---
Need more info?
If you'd like more information about our services, including COVID protection, please drop us a quick note using the form below.