Welcome, Visitors!
We're so glad that you've taken the time to learn more about Hope Springs Church.  Founded in 2015, we are a multi-generational, multi-cultural church with one simple mission – JESUS.  We want to be a place where people in all seasons of faith can be free to explore, to grow, to ask questions, and to be part of something much bigger than any of us can be alone.  And, we believe that all starts with the transforming power of a relationship with Jesus.
We invite your questions – just shoot an email to hello@hsc.church, and we'll be happy to answer them.
What Can I Expect?
We want to make your experience at HSC as comfortable as possible.  Coffee's on us (really), and you'll find everyone friendly and welcoming.  Dress is casual, and the atmosphere is lively.  We want to make HSC feel just like coming home to great family and friends. We welcome your questions, and we strive to create an atmosphere that makes it easy for you to explore your faith.
Our worship services feature contemporary music and relevant bible teaching.
What About My Children?
HSKIDS IS COMING BACK!
Right now, we are NOT currently offering a preschool or elementary worship and learning experience – but we're working hard to get our new spaces ready.  In the meantime, children are welcomed and invited to join us and sit with their parents during the service.  We'll have activity packs available if you'd like one.
At HSC, we believe that children are a precious gift from God.  We currently have children's classes available during our worship service for children ages two years through fifth grade. Your children will learn about the love of God, and the importance of a relationship with Jesus Christ.
Our children's ministry volunteers strive to make your children's church experience memorable.  So, sit back, relax, and enjoy your time in worship as your children learn about the amazing God we serve.
Our Current Message
True Virtue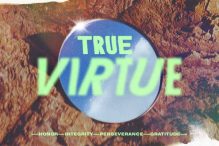 August 8 - 29, 2021
Now more than ever, actions speak louder than words. Not just any action, but the kind centered on what matters most. Let's learn how we can bring True Virtue back into our everyday lives.
[read more]
---
Need more info?
If you'd like more information about our services, please drop us a quick note using the form below.