Planning to visit HSC for Easter?
We'd love to celebrate the Risen Jesus with you!  You can find more information, as well as our Easter weekend schedule, right here.
Welcome Home!
HSC is a multi-generational, multi-cultural church with one simple mission – JESUS.  We are a place where you can be free to explore, to grow, to ask questions, and to be part of something much bigger than any of us can be alone.  And, we believe that all starts with the transforming power of a relationship with Jesus.
We invite your questions – just shoot an email to hello@hsc.church, and we'll be happy to answer them.
What Can I Expect?
We want to make your experience at HSC as comfortable as possible.  Coffee's on us (really), and you'll find everyone friendly and welcoming.  Dress is casual, and the atmosphere is lively.  We want to make HSC feel just like coming home to great family and friends. We welcome your questions, and we work hard to create an atmosphere that makes you feel like you belong here from day one.
Our services feature contemporary music and our message will always give you something to take home and use in your life TODAY.
For The Kids
HSKids offers classes during our service for children ages three years through fifth grade. Your children will learn about the love of God, and the friend we all have in Jesus. Our HSKids volunteers want to make your children's church experience memorable.  So, sit back, relax, and enjoy your time in worship as your children learn about the amazing God we serve.
HSYth Unplugged meets on weeknights and provides a place where your middle and high-school children can unplug from the noise of the world.  Our youth form real, authentic relationships with others and learn how to live for Jesus in today's world.
Our Current Message
Chasing Carrots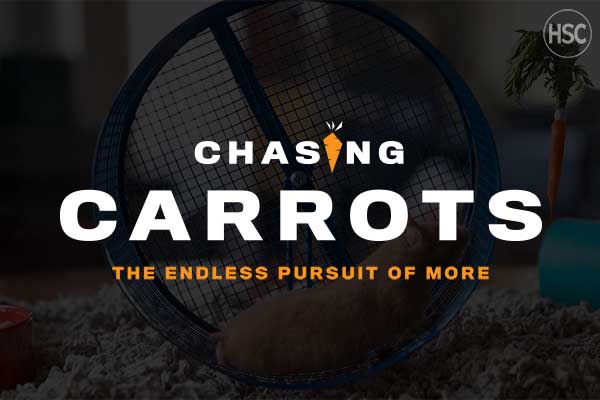 November 5 - December 3, 2023
If you're always hungry for the next big thing, but frustrated because it never seems to satisfy, you might be Chasing Carrots. It's time to hop off the treadmill and chase after something real.
[read more]
---
Need more info?
If you'd like more information about our services, please drop us a quick note using the form below.