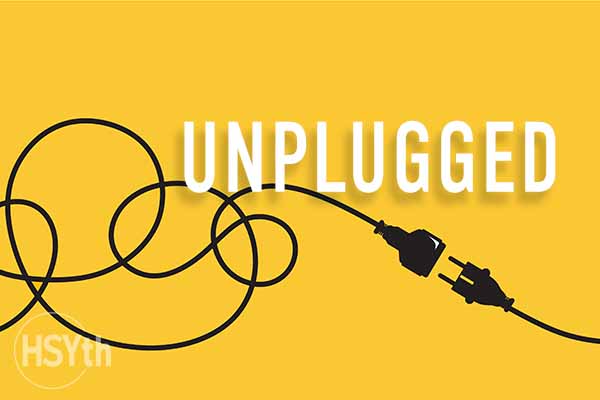 The next generation is so vitally important to us here at HSC.
And we know that the middle and high school years can be very difficult for our youth to navigate.  There's so much noise in their worlds – TikTok, Insta, Rinsta, Finsta, Spotify, DM, IM, SMS – their worlds can get noisy and stressful.  Once in a while, we all have to unplug from the noise and chaos of the world and get back to center in our lives.  It's no different for the young people we love so much.
We want our youth to know a God they can trust so they can LOVE HIM, and LOVE PEOPLE.
Unplugged Tuesdays
It's so important for all of us to meet together and experience the joy of real relationships.  We are all #bettertogether!
Our youth meet every Tuesday @ 6:30pm.
We hang out, get to know each other, and get to know God a little better.  Need some more information?  Just use the form over there on the right.