The EGG-Straordinary Egg Hunt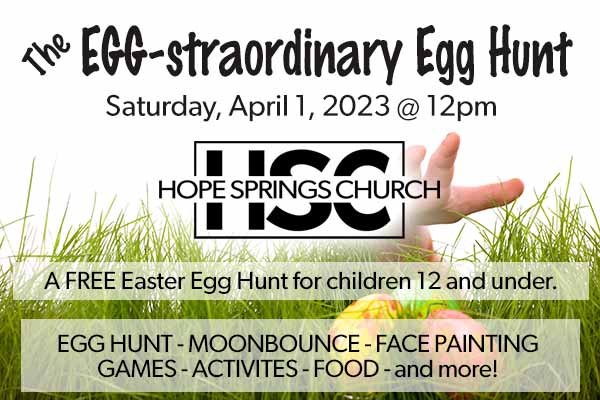 Please join us for our annual EGG-Straordinary Egg Hunt!
This event is FREE and open to all children ages 12 and under.  Here's what you can expect: 4 age-specific Easter Egg hunts, a Moonbounce, Face Painting, Games and Activities, Food and tasty treats, and of course – A whole lot of fun!
Plus, we'll have a visit from the one and only Easter Bunny (complete with some time for you to take your own pictures!).
We want to be prepared
While this event is FREE, we want to make sure we're prepared and have enough for everyone.  Please take a few minutes to PRE-REGISTER by clicking the button labeled PRE-REGISTER NOW.
The Details
DATE: Saturday, April 1
TIME: 12:00pm – 2:00pm
WHERE:
Riviera Beach Community Park
131 Meadow Rd. Pasadena, MD, 21122
WOW! We've had an amazing response to this event!
Pre-Registration is closed, but you can still show up!
*** Please note that all our events are offered on a first-come-first-served basis.  Pre-registration does not guarantee the availability of any offerings.